New EAD White Paper Details Best Practices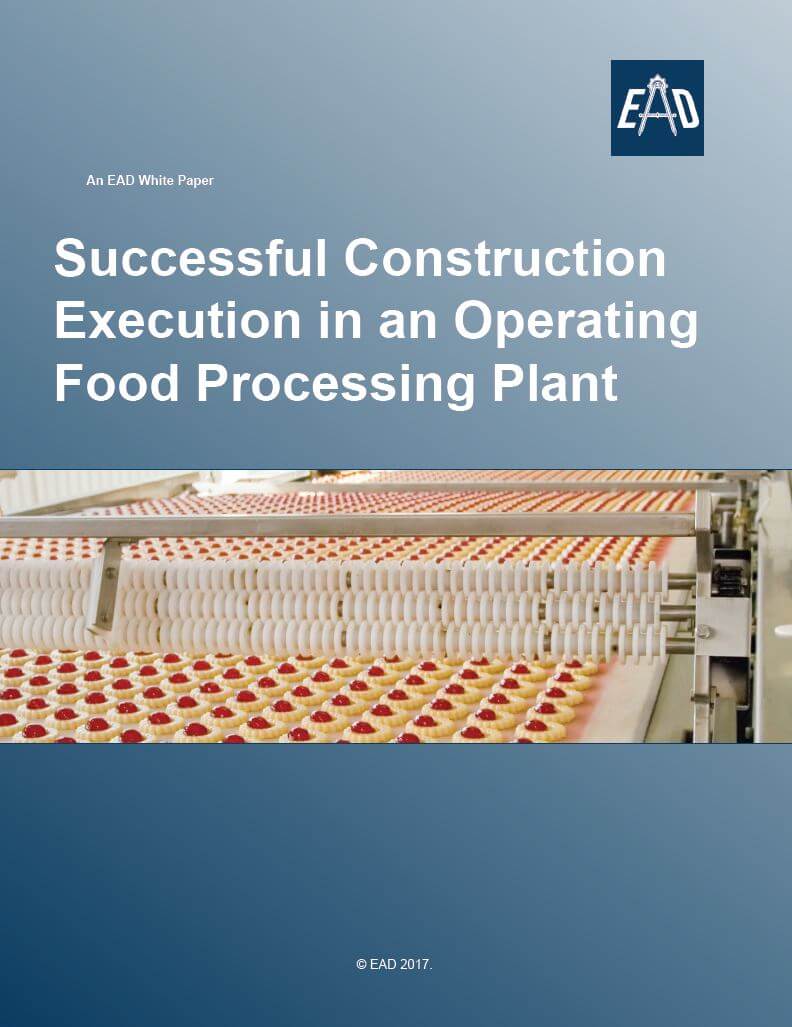 From new product lines and ingredients to organic and sustainable company purchases, the pivot to consumer-centric strategies is not going to stop any time soon.
As evidenced by the recent purchase of Mae Terra by Unilever and the release of new flavor lines from Campbell's and Mondelez, more companies than ever are going to need safe, sanitary, experienced and knowledgeable engineering and construction teams to manage their production and facility updates.
As plant owners know, contamination control process failure could result in sickness for hundreds or thousands of people, or even multiple deaths. It's an order of magnitude more serious than in a hospital's operating room.
EAD's new white paper, Successful Construction Execution in an Operating Food Processing Plant, not only explains the steps to complete a project, but also what plant owners should seek in a contractor.
Click the button in the upper right corner of the page to download our white paper and find out how to make your next project successful. You can also check out some of our food processing solutions here, here and here.