Collaboration Avoids Production Interruption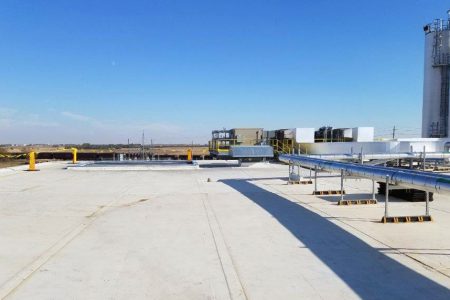 Nestled in the plains of South-Central Nebraska, BD Holdrege manufactures products that help 371 million diabetics worldwide. BD selected EAD as the general contractor to replace the roof on the 37-year-old addition of the plant, which produces diabetic syringes and alcohol swabs. The 350,000-square-foot facility manufactures 2 billion syringes per year, which totals about two-thirds of the world's plastic diabetes syringe supply.
EAD removed dated air-handling units and installed new ones that ranged from 10,000 CFM to 20,000 CFM on structural platforms outside of the building footprint to reduce roof loads to the 37-year old structure below. We then removed the 32,000-square-foot roof and replaced it with a new EPDM roof system. EAD also installed a new DI Water system and humidifiers to allow BD's manufacturing equipment to operate more efficiently.
EAD began the project by identifying portions of the construction that could be modified or eliminated, saving BD over $112,000. We also realized initial structural design lacked enough information relating to existing underground utilities. We helped identify interferences with a civil engineering assessment and provided information to the structural engineer for redesign. While this endeavor cost time, it saved more than $270,000 in structural steel fabrication.
Whether it was working within the manufacturing space or working outside, coordination was crucial in ensuring construction did not interfere with or affect plant production.